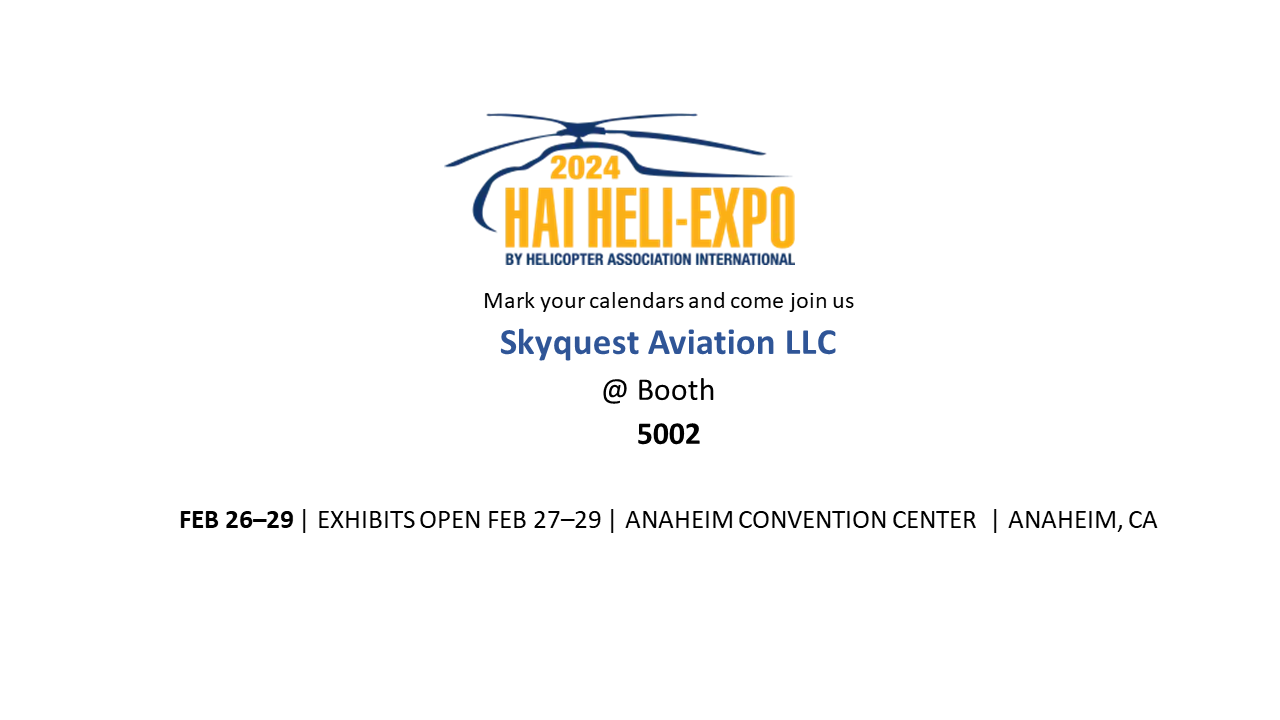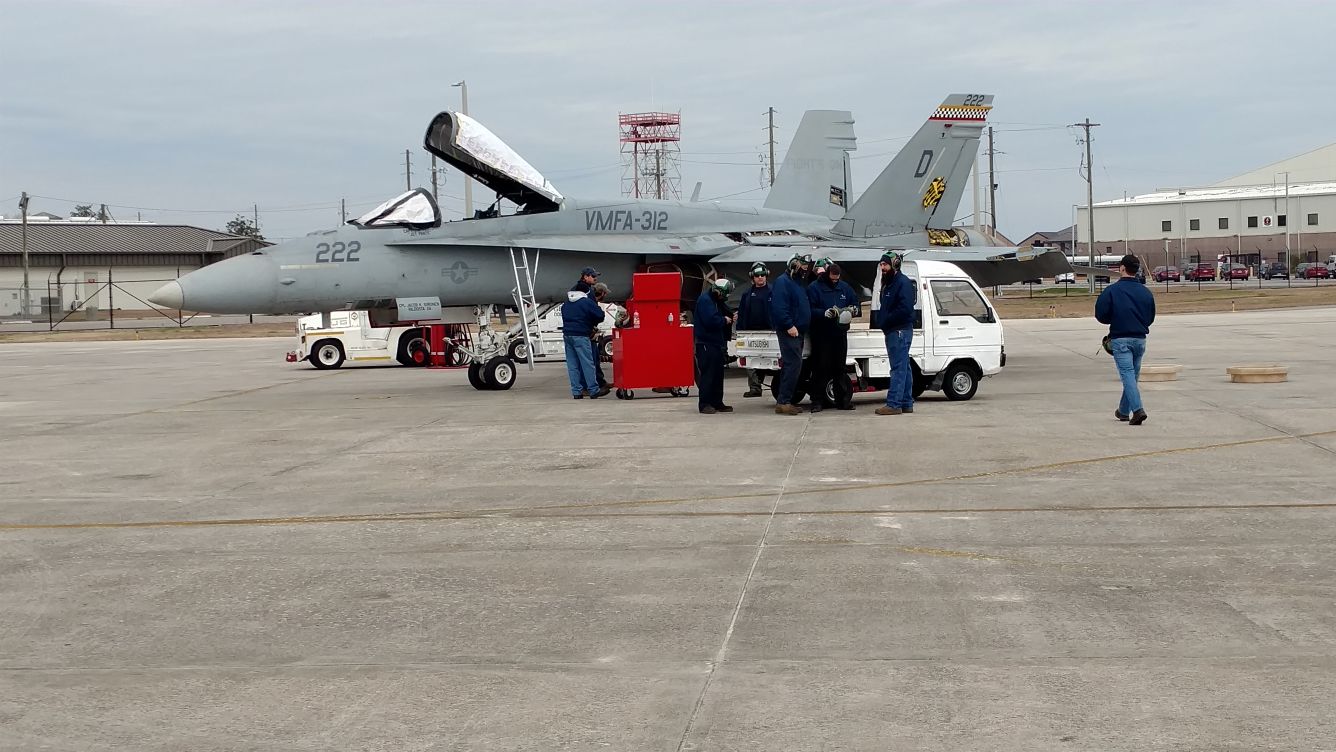 On April 14, 2020, SkyQuest Aviation LLC, a worldwide leading operator and maintainer was awarded a contract with the United States Navy, Fleet Readiness Center Procurement Group, Patuxent River, Maryland.
The kits, aircraft recovery, augmentation, components and engines (KRACEn) multiple award contract will provide aircraft maintenance services and support. Work includes modification kit build and installations; recovery of downed aircraft; repair of aircraft and components; overhaul of engines; and contractor logistics support. The estimated cumulative aggregate ceiling for all contracts is $6 billion and work is expected to be complete by April 2030.
"We are thrilled to have won this chance to continue our support to the Navy and Marine Corps on KRACEn. The Navy and Marine Corps know SkyQuest for the exceptional depot level work we have done on their F-18 & MV-22 fleet. We hope to build on our reputation and expand our service offerings to other platforms," said Anthony Spagnoletti, Vice President of programs.
SkyQuest Aviation LLC is proud to announce that it has partnered with PCO Poland to carry a line of the most cutting edge night vision goggles in the market. PCO is a highly experienced company that has provided high-tech optoelectronic solutions to armed forces and specialized users for more than 40 years. SkyQuest is the sole distributor in the United States for this state of the art technology.
For HAI HELI 2020 SkyQuest is featuring Miniature Aviator's Night Vision Goggles PNL-3M, one of the world's lightest passive optoelectronic devices They are intended for conducting stereoscopic in-flight observation in low light and severe night conditions. The PNL-3M goggles offer a reliable, compact, and ergonomic design with modern aspherical optics that are fully compliant with military specifications and fit all types of popular aviator helmets.
Functionality wise, this device complies with RTCA/D0275 standards. It is equipped with automatic emergency landing and breakaway mechanism and can operate over 40 hours on battery power source without necessity to replace batteries. It is also compatible with cockpit lighting and displays.
The PNL-3M goggles provide the best performance based on the excellent detection, recognition and identification (DRI) parameters of its the 16 mm INTENS Image Intensifier Tube. They are available with green phosphor (P43) or high contrast white phosphor (P45 – ONYX) which render a highly reliable black and white image under the harshest operating conditions.
Moreover, PCO's PNL-3M are made with the highest quality materials and are produced under rigorous quality control to supply the best, yet affordable option to carry out tactical operations during night-time. For further information and specifications on this technology visit SkyQuest booth 7926 at HAI HELI EXPO 2020 or call SkyQuest office at (623) 980-3788.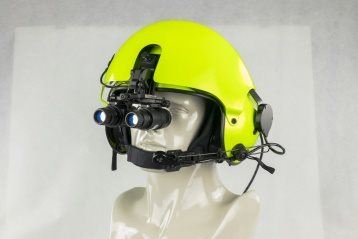 We are pleased to announce that we have achieved our certification of registration of ISO 9001:2015 and AS9110C!
This registration provides Maintenance, Repair and Overhaul for Fixed Wing and Rotary Wing Aircraft for the Commercial, Government and Aviation Industries.
Click here to view Certification:     Certification of Registration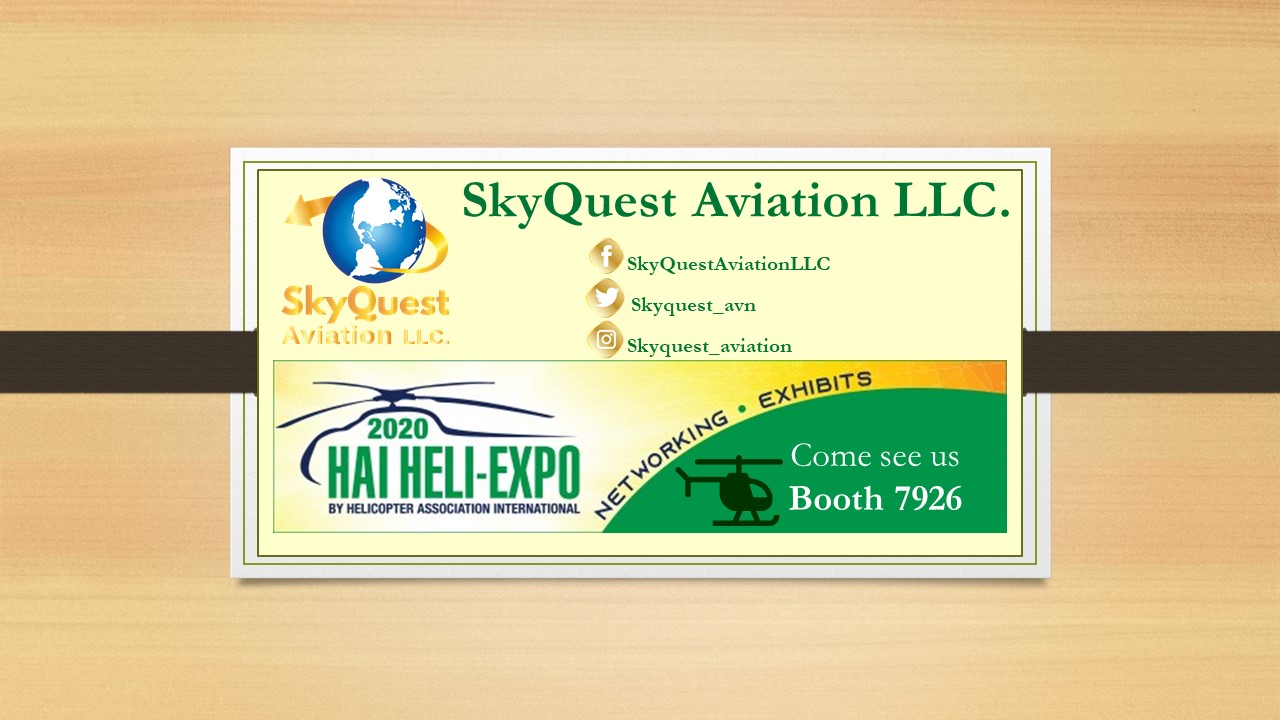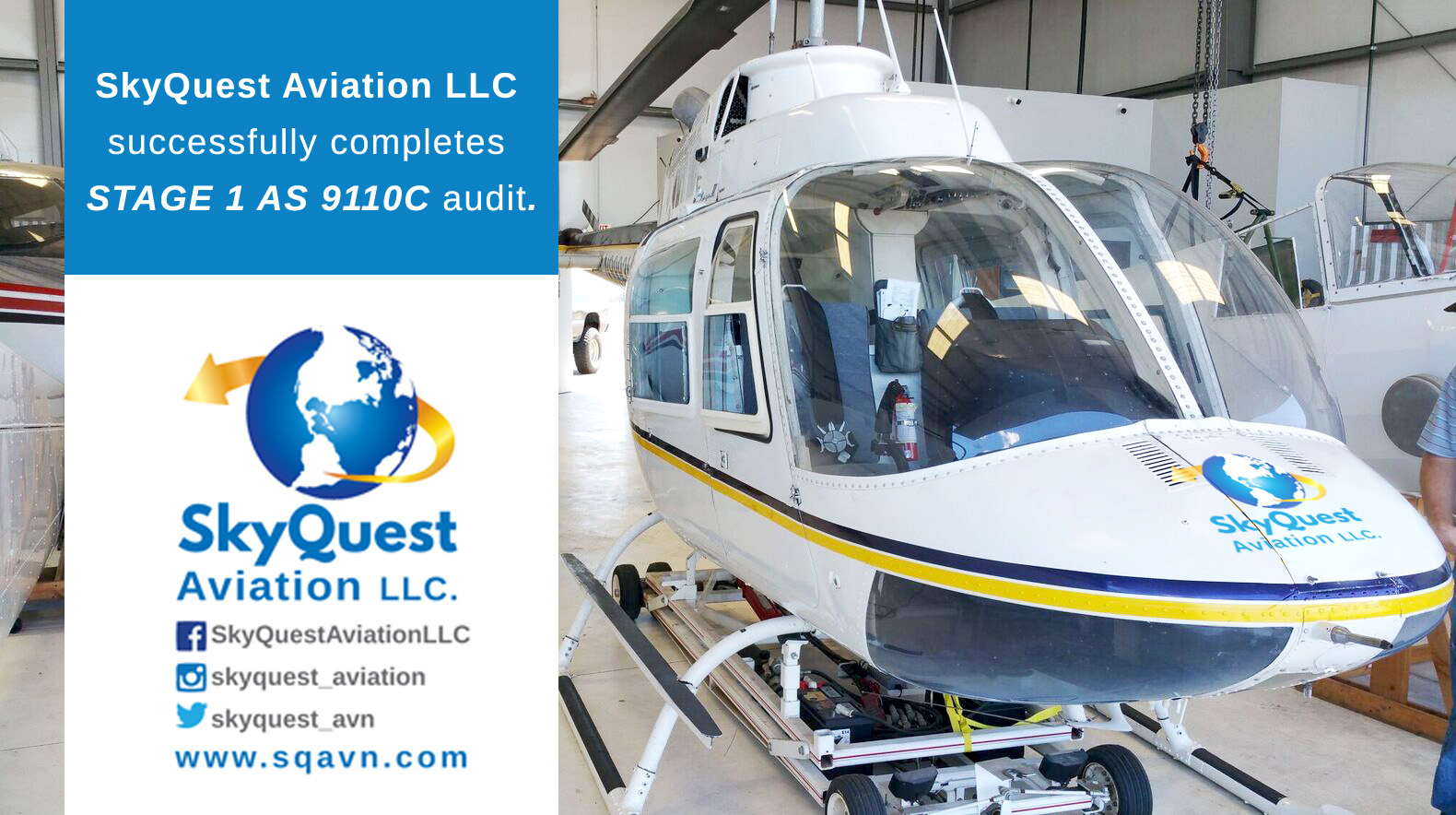 SkyQuest Aviation LLC successfully completes STAGE 1 AS 9110C Audit.
GLENDALE, AZ. – June 20, 2019  
SkyQuest Aviation LLC is Service-Disabled Veteran-Owned Small Business that offers a vast range of capabilities, including: Aviation Operations, Ground Support and Facilities Management, Logistics, Information Technology, Flight and Ground Training, Supply Chain and Acquisition Management, Aircraft Maintenance, and Program Management Services.
 SQA has provided AVIATION services and operations for more than 20 years offering professional solutions to meet stringent requirements, regardless of mission scope.
 To further assure the quality of our services to the aerospace industry, SQAVN has successfully completed STAGE 1 AS 91110C audit. As an FAA 145 certified maintenance, repair, and overhaul company that serves commercial, private, and military aircrafts, SkyQuest's goal is to consistently abide to the best practices mandated by the aerospace industry, to apply and implement the most stringent regulatory criteria, and to deliver the highest quality products and services to our customer's satisfaction. To show continuous improvement of our quality standards, SQAVN has followed the process flow for AS 91110C registration within the Quality Management System (QMS), attaining Stage 1- documentation compliance.
 SQA will continue to seek certifications that encompass the most demanding quality standards.
SkyQuest Aviation LLC, Re-Awarded Maintenance Contract With MALS-31
GLENDALE, AZ. – June 15, 2019 The United States Marine Corps MCIEast Contracting Department has awarded SkyQuest Aviation LLC an O-level maintenance contract at Marine Aircraft Group 31 (MAG-31).  SkyQuest Aviation LLC will provide Contractor Maintenance Support (CMS) services for O-level maintenance at Marine Aircraft Group 31 (MAG-31) Squadrons by performing, scheduled and unscheduled inspections/maintenance on F/A-18 aircraft and perform organizational level aircraft inspection and maintenance on the F/A-18 aircraft aboard MCAS Beaufort, SC.
The estimated aggregate ceiling for the contract is $4,252,400.00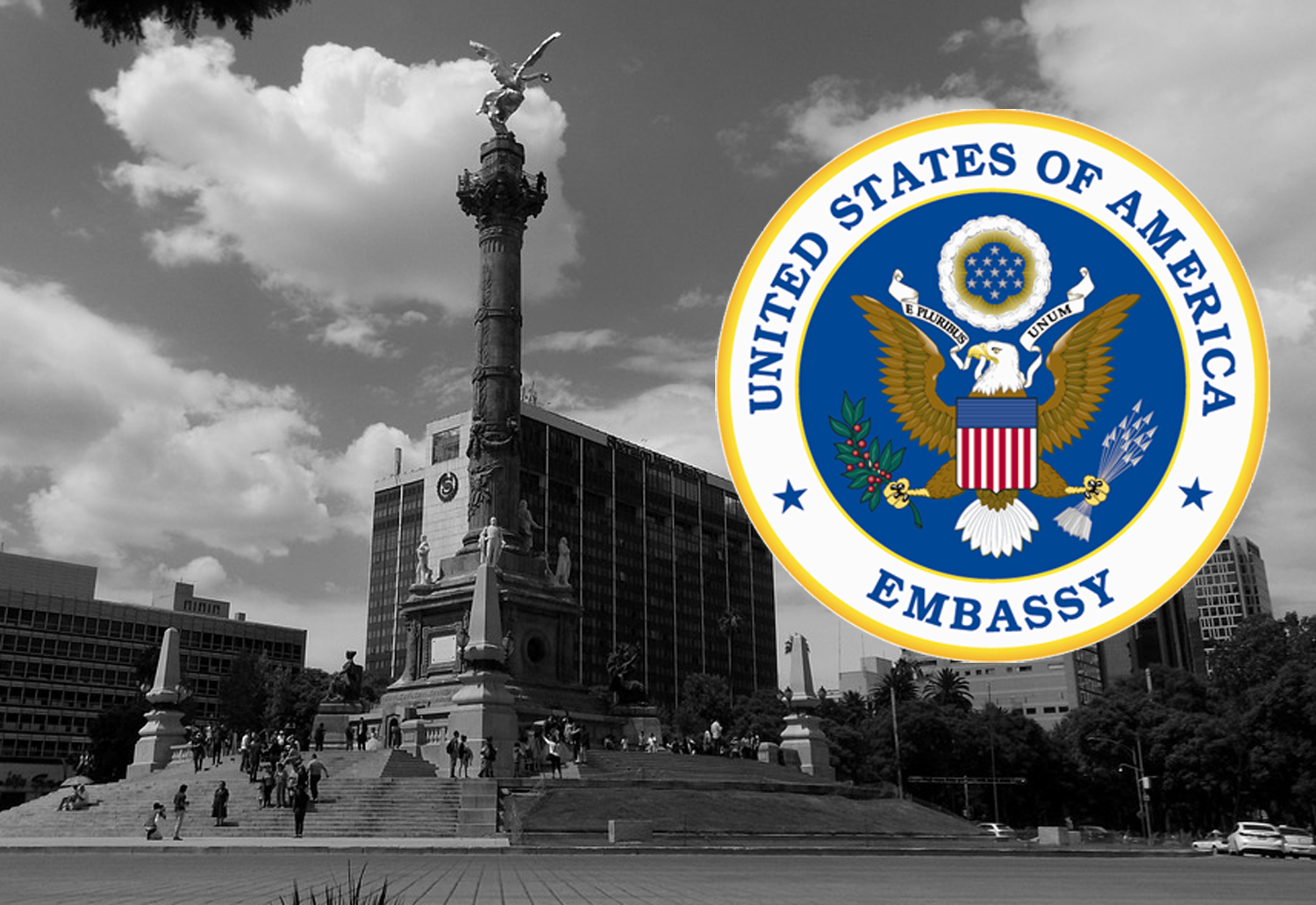 SKYQUEST AVIATION has been AWARDED a CONTRACT to provide helicopter landing pad lights to the US Embassy, Mexico.
GLENDALE, AZ. – December 28, 2018 – The U.S. State Department, the Bureau of International Narcotics and Law Enforcement (INL) Bureau has awarded Skyquest Aviation a contract for providing Helicopter Lights to the U.S. Embassy, Mexico.  This Purchase Order is worth $212K with delivery NLT 10 February 2019.
SkyQuest Aviation President, William Tresky announced, "We are pleased to continue our longstanding relationship with the US State Department and support their global diplomatic support mission. Our history and past performance will guarantee them continued success in meeting their mission objectives. Our employees made this contract award possible, truly our greatest asset."
About SkyQuest Aviation.
SkyQuest Aviation is a global leader in aviation maintenance and operations supporting the US government and commercial organizations. SQA will consistently provide quality aviation services through the application of uncompromising ethical practices, tangible standards and integrity. For additional information, please visit our website: https://www.sqavn.com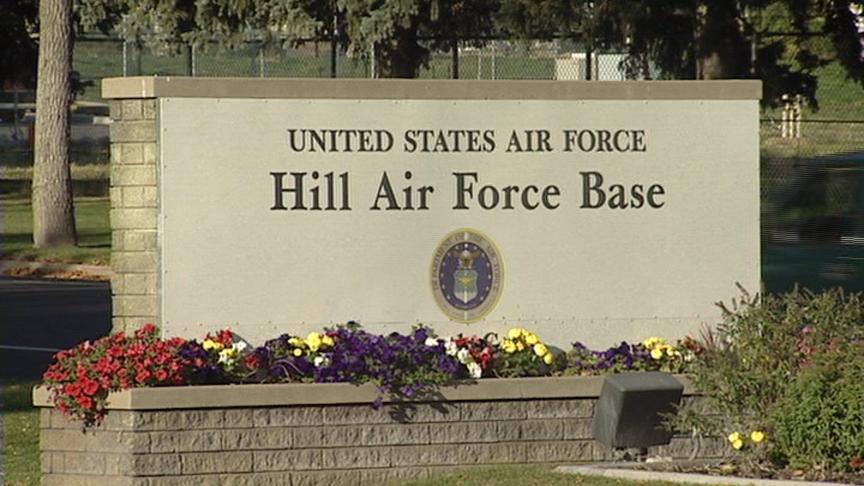 SKYQUEST AVIATION AWARDED DEPOT ON-SITE CONTRACT AUGMENTEE TEAM 4 (DOCAT 4) CONTRACT TO SUPPORT THE USAF OGDEN AIR LOGISTICS COMPLEX (OO-ALC), HILL AFB UT
GLENDALE, AZ. – December 7, 2018 – The U.S. Air Force has awarded SkyQuest Aviation a contract for the Depot On-Site Contract Augmentee Team 4 (DOCAT4) program. This Indefinite Delivery Indefinite Quantity (IDIQ) contract has a program ceiling value of $160 million and a possible five-year period of performance. SkyQuest will augment services provided by Air Force military personnel, Department of Defense (DoD) civilian employees and/or other contracted staff. Representative tasks will include, but are not limited to, the modification, maintenance, inspection, corrosion control, overhaul, repair, regeneration and storage of various weapon systems, related components, missiles, engines, ground support equipment, and vehicles.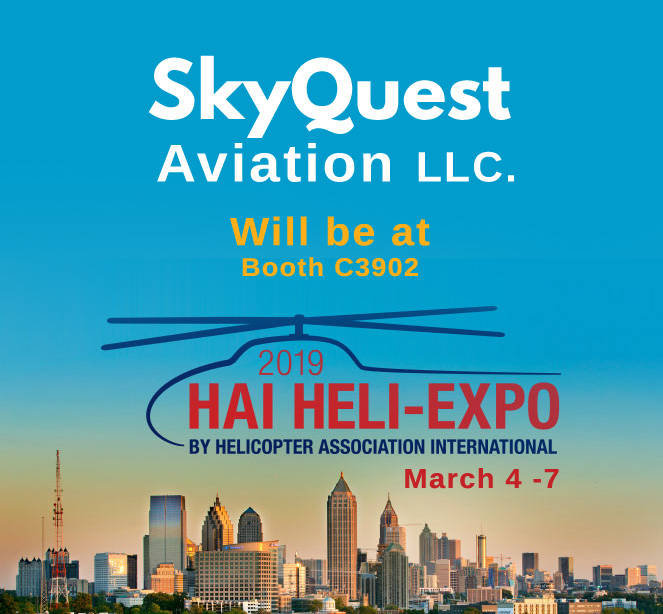 9/10/18
SQA announces that Templar Helicopters LLC (THL) a wholly-owned subsidiary of SQA, providing a variety of aviation services to commercial and Government customers has joined the SQA family of services. THL has locations in Glendale, AZ and Daleville, AL. THL is operating under SQA certifications for CFR 14 FAA Part 91, 133, 135, and 137. In addition to its current commercial operations, THL also provides contract aviation support to the US Government and US approved Foreign Militaries and security organizations. The SQA/THL Glendale training facility provides pilot qualification training; Intelligence, Surveillance, and Reconnaissance (ISR) tactical crewmember training. THL began helicopter services in 2007 as Gold Coast Helicopters until re-branded to SQA. Today, THL offers fixed and rotary wing aviation services and training.
08/15/2018
SQA has comleted its first ADSB install using Stratus 3 by Appareo
8/10/2018
SQA has completed it's first Autopilot Install
4/1/2018
SQA has established an office (334) 494-7654 Daleville, Ala to better serve our customers and personnel supporting the US Army Aviation Center, Ft Rucker, ALA and the Southeast.
04/01/2018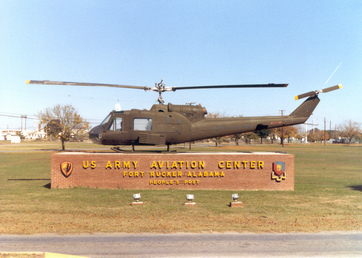 SkyQuest Aviation LLC is pleased to announce that we will be supporting M1 Support Services as a subcontractor on their Fort Rucker Aviation Maintenance Services contract. As a team, we will be fulfilling the Department of the Army, Army Materiel Command (AMC), Aviation and Missile Command (AMCOM), Army Aviation Center requirement for quality maintenance and logistic support services to the aircraft assigned to the US Army Aviation Center of Excellence (USAACE), US Army Aeromedical Research Laboratory (USAARL), United States Air Force, and other tenant and satellite units on Fort Rucker, Alabama. In support of this overall effort, SkyQuest Avaitaion ten-year, 10 Million Time and Material subcontract will consist of employees performing a wide-variety of aircraft maintenance tasks. While our on-site employees will be supported by local supervisors, the program and administrative management of the subcontract will be conducted from our corporate headquarters in Glendale AZ and a local office in Daleville AL.
3/20/2018
SkyQuest Aviation LLC. is an AS9100D/AS9110B/ISO9001:2015-registered, Service-Disabled Veteran-Owned Small Business headquartered in Glendale, AZ with 20 years of experience in aircraft maintenance and operations; simulator and flight training; training device development and modification; technical publications development; and engineering services.
03/15/2018
SQA Hires Manager is Mr David Greene to head our Daleville, AL office to better serve our customers and personnel supporting the US Army Aviation Center, Ft Rucker, ALA and the Southeast.
03/26/2018 SkyQuest is now an approved Avidyne dealer.  For further information contact mnt@sqavn.com or call (623) 930 3788.
Helicopter Association International
for
HAI HELI-EXPO 2020

Anaheim, California
Booth 7926
——————–
* NBAA 2019
OCT 22-24
Las Vegas, Nevada
Booth C10445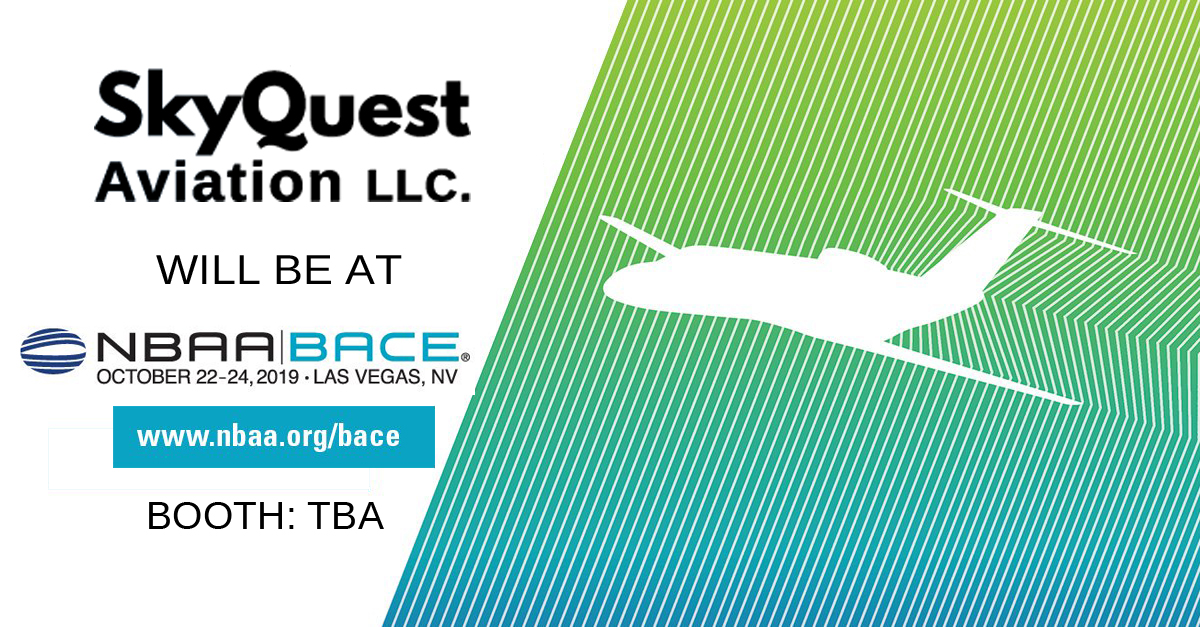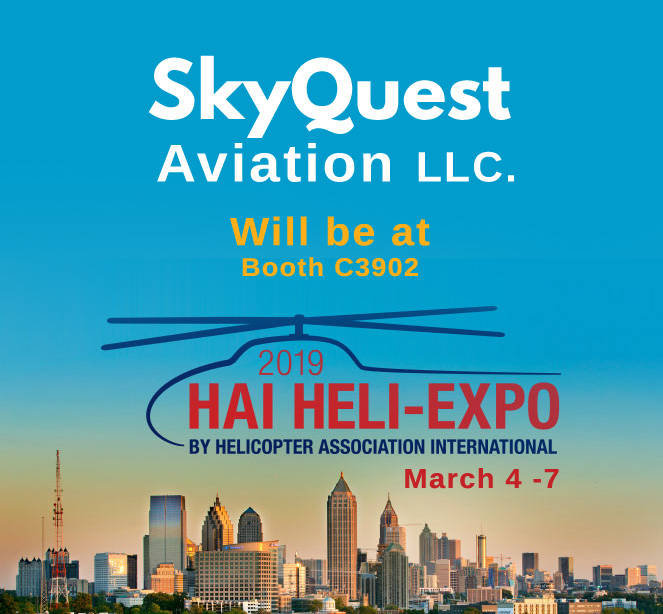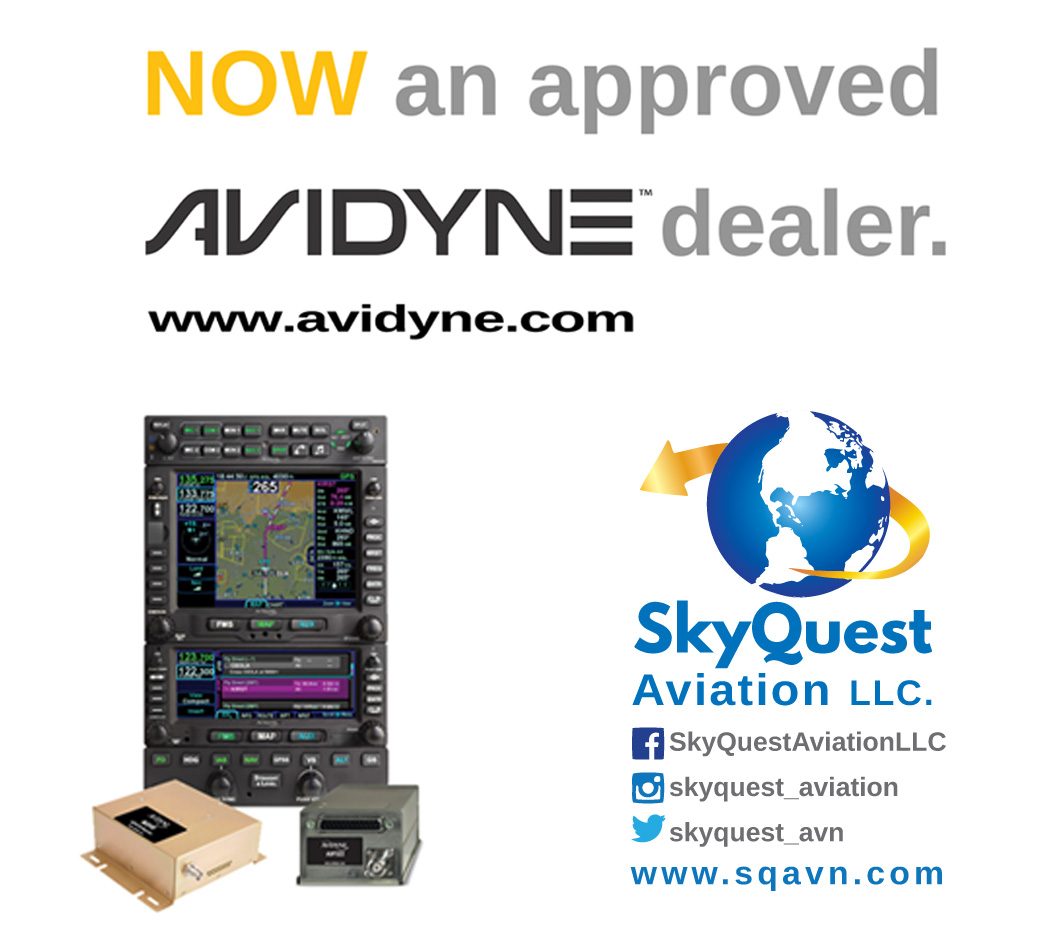 01/26/2018 SkyQuest is now an approved Avidyne dealer.  For further information contact mnt@sqavn.com or call (623) 930 3788.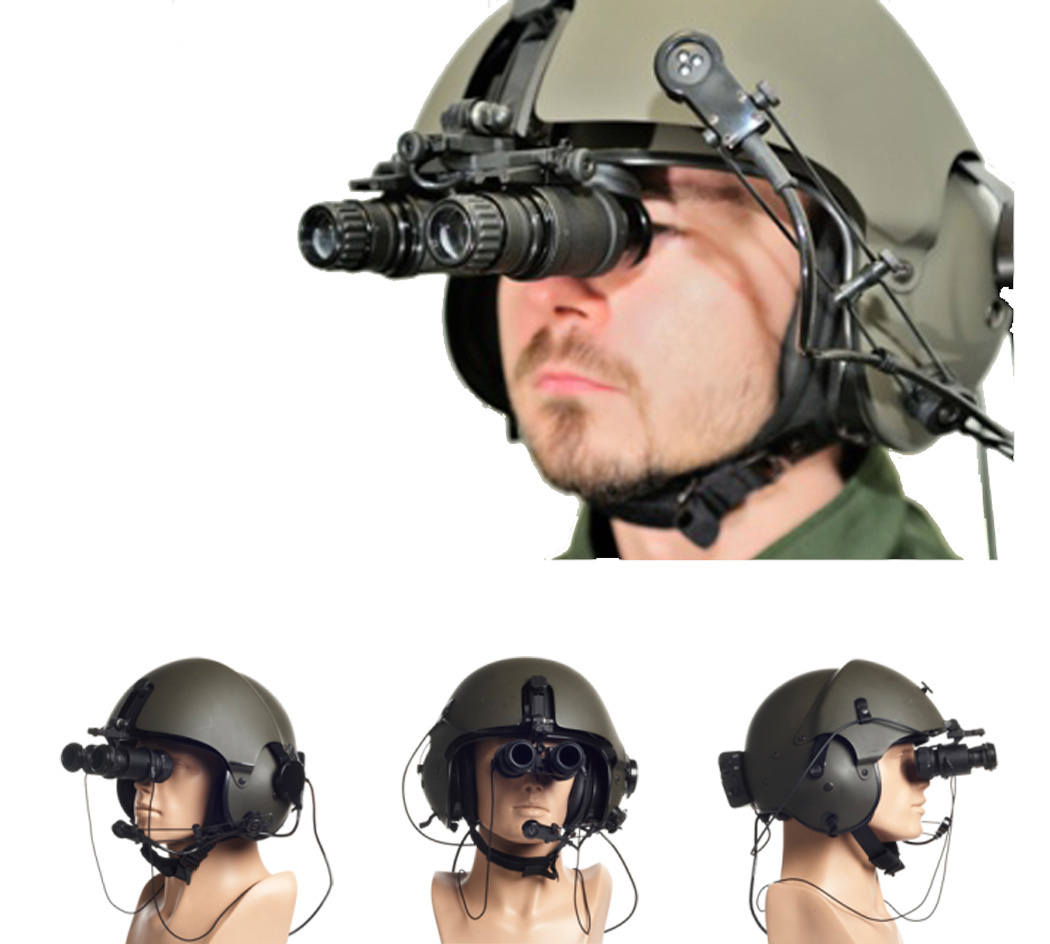 1/15/2018
SkyQuest is proud to announce that it has partnered with PCO Poland to carry their line of Aviation Night Vision Goggles. SkyQuest is the sole distributor in the United States for this state of the art technology.
These goggles can be used to carry out tactical operations during night-time. The comfortable, stereoscopic twin eye observation  retains natural perception of shapes and sizes of observed objects and scenery. Available in white phosphorus or green, the PNL-Rm are a quality and affordable option for the aviation market. For information call (623) 980-3788.
01/05/2018
In addition to a comprehensive menu of flight services, SQA in 2017 acquired Summit Aviation, a Part 145 Avionics Repair Facility that is an authorized sales and service center for Aspen, Avidyne, Appareo. Summit Aviation, now a part of SQA, along with THL complelements our maintenance and avionics services. SQA is proud member of HAI, AAAA, NDIA. And AEA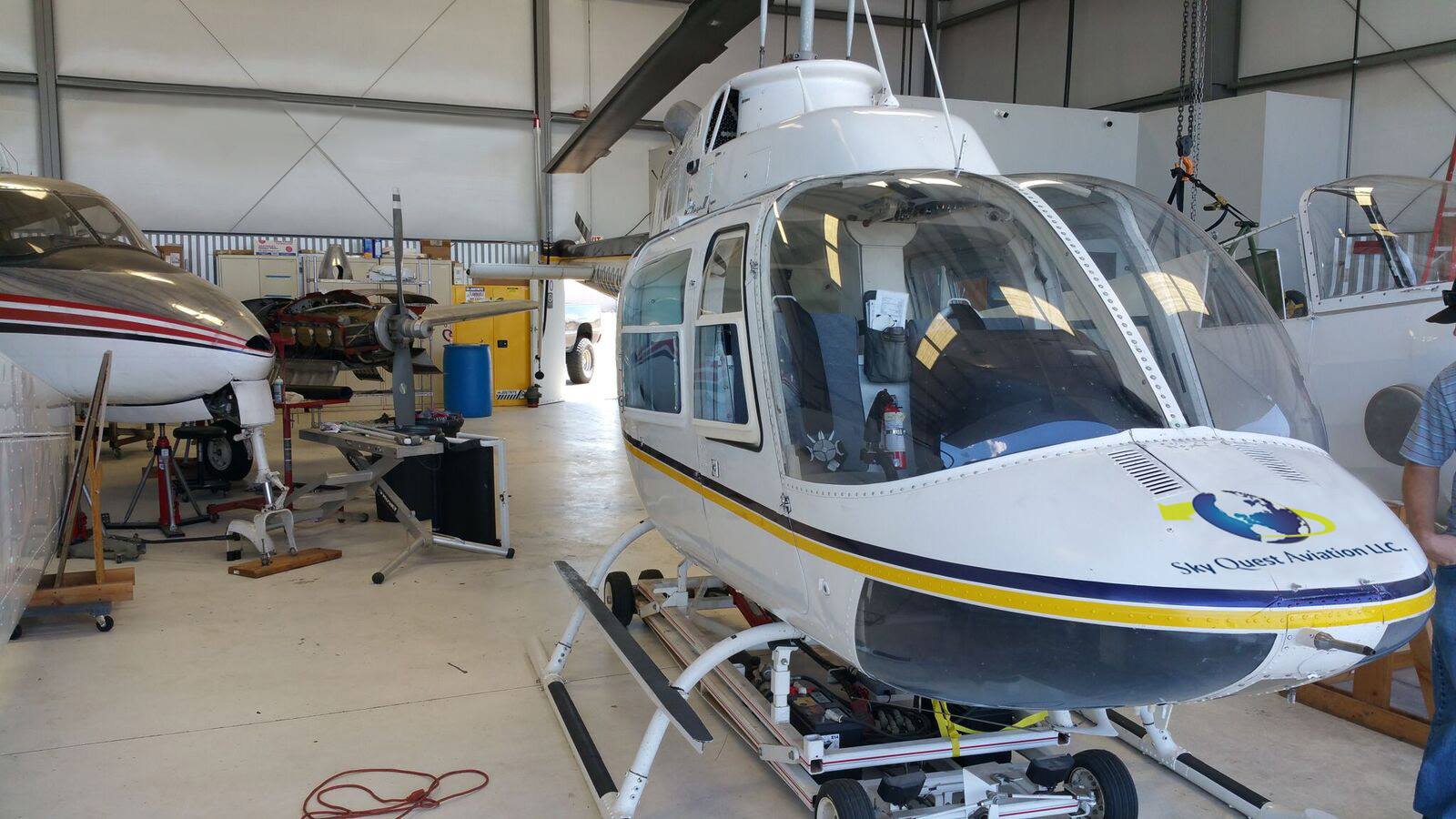 12/15/2017  SkyQuest Aviation, LLC, of Glendale, AZ (KGEU) began Part 145 operations with the acquisition of Express Avionics LLC, to provide repair, inspection, maintanance, and alteration that include FFA approved Transponder VFR and IFR Pitot certifications.
SkyQuest Aviation already holds a FAA part 135 Air Carrier Certificate to conduct on-demand air charter and air operations for hire, as well as the Part 133 Certificate for Helicopter external load operations. The 145 addition will allow SkyQuest to offer a broader scope of services in the Phoenix Metropolitan area for rotary wing and fixed wing operators.
Certifications/inspections will be completed at SkyQuest's maintenance hangar at the Glendale Municipal Airport (KGEU) and offsite as required.
For scheduling call SkyQuest at 623-980-3788. Glendale Municipal Airport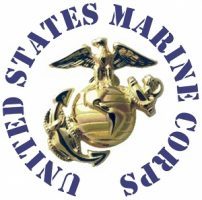 6/28/16   GLENDALE –  The USMC announced the award of F/A 18 Contractor Maintenance Services contract to SkyQuest Aviation under contract M67001-16-P0008.  Work will commence June 29, 2016 and completing June 28, 2019.